Imbeciles: The Supreme Court, American Eugenics, And The Sterilization Of Carrie Buck
|
Imbeciles: The Supreme Court, American Eugenics, And The Sterilization Of Carrie Buck – One of America's great miscarriages of justice, the Supreme Court's infamous 1927 Buck v. Bellruling made government sterilization of "undesirable" citizens the law of ✅ Công ty phát hành Penguin Random House Tác giả Adam Cohen Loại bìa Paperback Số trang 416 Kích thước 13 x 21 cm Ngày xuất bản 03-2017 SKU 2352079933870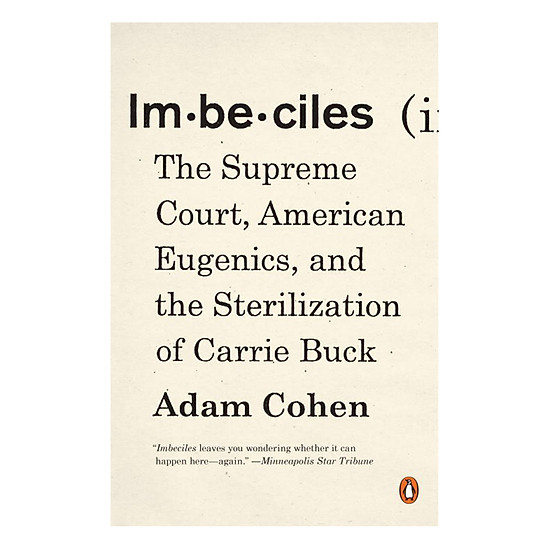 Imbeciles: The Supreme Court, American Eugenics, And The Sterilization Of Carrie Buck Longlisted for the 2016 National Book Award for Nonfiction One of America's great miscarriages of justice, the Supreme Court's infamous 1927  Buck v.
Bell ruling made government sterilization of "undesirable" citizens the law of the land In 1927, the Supreme Court handed down a ruling so disturbing, ignorant, and cruel that it stands as one of the great injustices in American history.
In Imbeciles , bestselling author Adam Cohen exposes the court's decision to allow the sterilization of a young woman it wrongly thought to be "feebleminded" and to champion the mass eugenic sterilization of undesirable citizens for the greater good of the country.
The 8 – 1 ruling was signed by some of the most revered figures in American law — including Chief Justice William Howard Taft, a former U.S.
president; and Louis Brandeis, a progressive icon.
Oliver Wendell Holmes, considered by many the greatest Supreme Court justice in history, wrote the majority opinion, including the court's famous declaration "Three generations of imbeciles are enough." Imbeciles is the shocking story of Buck v.
Bell , a legal case that challenges our faith in American justice.
A gripping courtroom drama, it pits a helpless young woman against powerful scientists, lawyers, and judges who believed that eugenic measures were necessary to save the nation from being "swamped with incompetence."  At the center was Carrie Buck, who was born into a poor family in Charlottesville, Virginia, and taken in by a foster family, until she became pregnant out of wedlock.
She was then declared "feebleminded" and shipped off to the Colony for Epileptics and Feeble-Minded.
Buck v.
Bell unfolded against the backdrop of a nation in the thrall of eugenics, which many Americans thought would uplift the human race.
Congress embraced this fervor, enacting the first laws designed to prevent immigration by Italians, Jews, and other groups charged with being genetically inferior.
Cohen shows how Buck arrived at the colony at just the wrong time, when influential scientists and politicians were looking for a "test case" to determine whether Virginia's new eugenic sterilization law could withstand a legal challenge.
A cabal of powerful men lined up against her, and no one stood up for her — not even her lawyer, who, it is now clear, was in collusion with the men who wanted her sterilized.
In the end, Buck's case was heard by the Supreme Court, the institution established by the founders to ensure that justice would prevail.
The court could have seen through the false claim that Buck was a threat to the gene pool, or it could have found that forced sterilization was a violation of her rights.
Instead, Holmes, a scion of several prominent Boston Brahmin families, who was raised to believe in the superiority of his own bloodlines, wrote a vicious, haunting decision upholding Buck's sterilization and imploring the nation to sterilize many more.
Holmes got his wish, and before the madness ended some sixty to seventy thousand Americans were sterilized.
Cohen overturns cherished myths and demolishes lauded figures in relentless pursuit of the truth.
With the intellectual force of a legal brief and the passion of a front-page exposé, Imbeciles is an ardent indictment of our champions of justice and our optimistic faith in progress, as well as a triumph of American legal and social history.
Môi Trường Văn Hóa Đô Thị Hiện Đại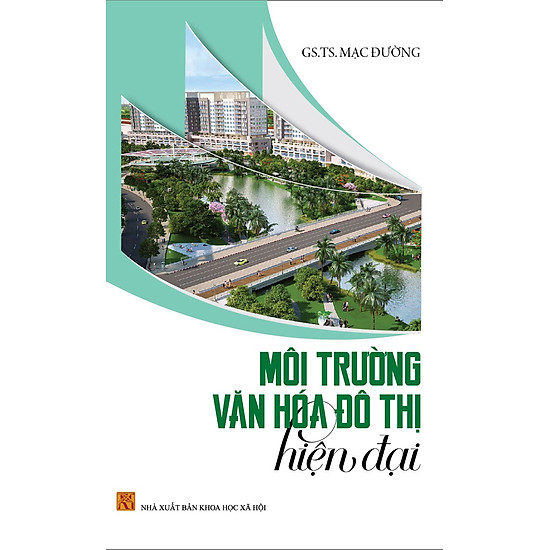 Môi Trường Văn Hóa Đô Thị Hiện Đại Việt Nam đang bước vào thời kỳ công nghiệp hoá, hiện đại hoá, hội nhập kinh tế.
Trước các tác động của tiến trình toàn cầu hoá, tốc độ đô thị hoá đang diễn ra khá nhanh, làm biến đổi bộ mặt kinh tế – xã hội của đất nước, trong tiến trình đó, văn hoá đô thị đang có những thay đổi theo hướng hiện đại.
Sự thay đổi đó diễn ra như thế nào? Tất cả đều được trả lời trong cuốn sách 'Môi trường văn hóa đô thị hiện đại".
Big Little Lies
Big Little Lies From the author of Truly Madly Guilty and The Husband's Secret comes a novel about the dangerous little lies we tell ourselves just to survive.
A murder…
A tragic accident…
Or just parents behaving badly? What's indisputable is that someone is dead.
Madeline is a force to be reckoned with.
She's funny, biting, and passionate; she remembers everything and forgives no one.
Celeste is the kind of beautiful woman who makes the world stop and stare but she is paying a price for the illusion of perfection.
New to town, single mom Jane is so young that another mother mistakes her for a nanny.
She comes with a mysterious past and a sadness beyond her years.
These three women are at different crossroads, but they will all wind up in the same shocking place.
Big Little Lies is a brilliant take on ex-husbands and second wives, mothers and daughters, schoolyard scandal, and the little lies that can turn lethal.