Becoming A Trusted Business Advisor: How To Add Value, Improve Client Loyalty, And Increase Profits
|
Becoming A Trusted Business Advisor: How To Add Value, Improve Client Loyalty, And Increase Profits – Find out how to uncover critical client needs in ten minutes or less, how to help your clients prioritize their wish lists. ✅ Công ty phát hành Wiley Nhà xuất bản Wiley Tác giả Dominic Cingoranelli, William L. Reeb Loại bìa Paperback Số trang 400 Kích thước 24.1 x 17.3 cm Ngày xuất bản 12-2017 ISBN-13 9780870519024 SKU 6840391478606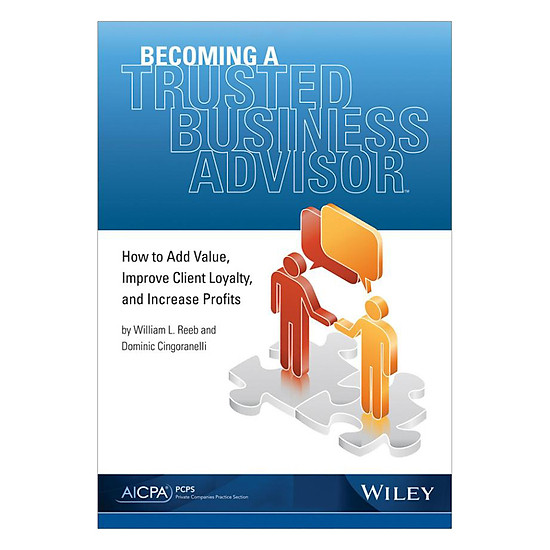 Becoming A Trusted Business Advisor: How To Add Value, Improve Client Loyalty, And Increase Profits Being your clients' Most Trusted Business Advisor is not about selling and making pitches.
It's really about showing an interest in your clients, asking the kind of questions that will help you learn what is important to them, and then listening.
Based on the AICPA's successful Trusted Business Advisor Program and intended for CPAs who want to take their consulting practice to the next level, this workbook provides approaches to help you do just that.
By the time you finish working through the book's helpful forms and exercises you will be better able to: Have critical conversations with your clients Ask the right questions effectively Be a better listener Easily identify services that will add value to your clients' organizations Avoid administrative pitfalls throughout the process Effectively market your services, and Profitably grow your practice Find out how to uncover critical client needs in ten minutes or less, how to help your clients prioritize their wish lists, and how to help them quantify the value of addressing each of the issues that keep them awake at night!
Luật Dạy Nghề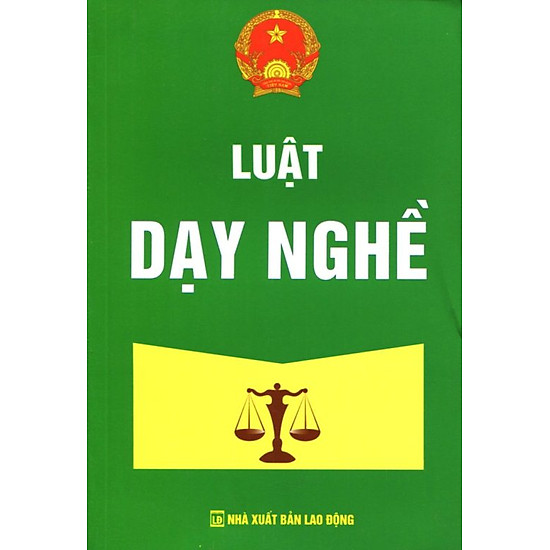 Luật Dạy Nghề Nội dung sách bao gồm các văn bản quy phạm pháp luật quy định về tổ chức, hoạt động của cơ sở dạy nghề; quyền và nghĩa vụ của tổ chức, cá nhân tham gia hoạt động dạy nghề;  áp dụng đối với tổ chức, cá nhân tham gia hoạt động dạy nghề và tổ chức, cá nhân có liên quan đến hoạt động dạy nghề tại Việt Nam.
100 Phép Đoán Mệnh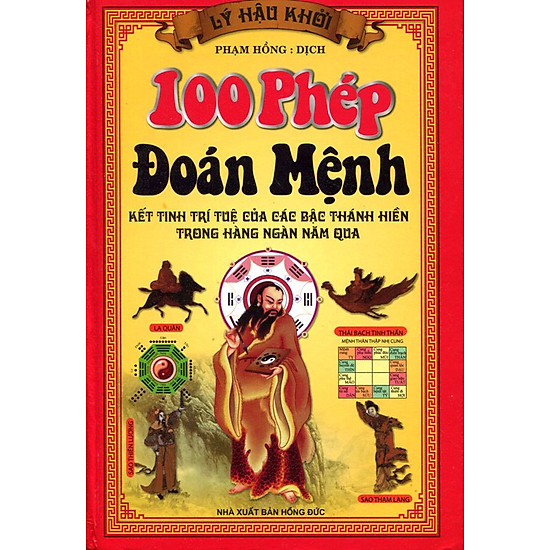 100 Phép Đoán Vận Mệnh Trong kho tàng văn hoá cổ đại Trung Hoa, những tri thức về thuật số chiếm một tỷ lệ không nhỏ và đã phổ cập trong dân gian hàng ngàn năm với nhiều phương pháp luận mệnh đoán vận.
Cuốn sách này trình bày về thuật "100 phép đoán mệnh" dựa trên bát tự, là những tổ hợp thông tin về năm tháng ngày giờ ra đời của một con người.
Từ các mối quan hệ sinh khắc của ngũ hành trong bát tự, có thể dự đoán các biến cố, kết hợp với phương pháp bổ cứu hậu thiên nhằm tránh hung hướng cát, nắm bắt và cải tạo số mệnh.
Dựa trên học thuyết âm dương ngũ hành bắt nguồn từ Kinh Dịch, những tri thức về thuật số đã cống hiến một sắc thái đặc biệt trong thế giới quan và nhân sinh quan của các dân tộc phương Đông cổ đại và tồn tại một cách sống động đến ngày nay.